Experience
Essentially, the whole point of combat is to increase your [Character Level], by obtaining [Experience Points], so you can become the strongest warrior there is! Along with it, comes the ability to find great loot from hunting monsters! Mostly, you'll earn [Experience Points] from hunting monsters, but there are additional methods to earn [Experience Points] as well.
Obtaining [Experience Points] eventually increases the [Character Level] and [Profession Level]
[Experience Points] can be obtained in several ways:

Killing monsters
Completing [Quests]
Participating in [Mini-games]

Each [Character Level] and and [Profession Level] requires a unique amount of [Experience Points], requiring more at higher levels.
Each time the [Character Level] is increased, the character will gain 5 [Stat Points] per [Character Level]
Each time the [Profession Level] is increased, the character profession will gain 1 [Point] per [[Profession Level]
As [Profession Level] increases, the character will unlock new skills
When multiple characters attack the same monster, each character's received [Base EXP] is based on their percentage (%) of damage dealt to the monster's total [HP].
Equipment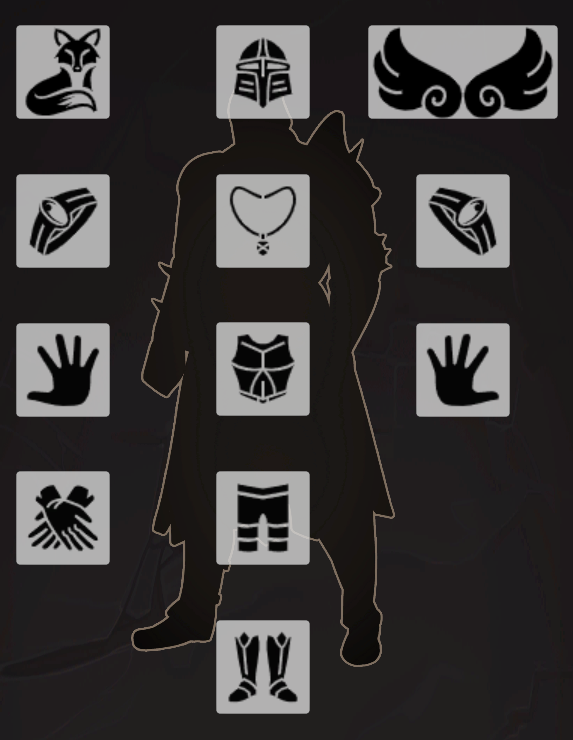 Equipment Slots
There is a large array of items that can be used in combat. Let's go over some basic equipment you'll use.
Armor sets include Helm, Armor, Pants, Gloves, and Boots items.
Some weapons can equiped as two weapons while others use a weapon and an off-hand item.
Obtainable accessory items include necklaces and ring items.
At some level Wings can be equiped. They give the character's the ability to fly, giving a huge +Movement Speed increase.
Pet items give a character additional bonuses and appear on the screen when equipped!
[Sets]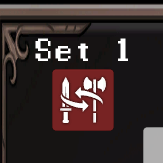 You have two [Sets] of weapons at your disposal (weapon + offhand ([Shield] or one-handed weapon)), between which you can switch in any moment. All additional options and passive skills will be active from sub-weapon even if the given set is not active. If two different types of weapons are equipped, experience assigned to a profession will be divided in the ratio of 4: 1 (80%: 20%), between the weapon in the active set [80%] and the one in the inactive set [20%]. If the weapons in both sets are of the same type or the second set is empty, the profession will receive 100% of experience.
Example
You gain 200 experience
[Sword] is equiped in active [Set] in weapon slot
[Bow] is equiped in inactive [Set] in weapon slot
Experience will be divided into: [160] experience and [40] experience
[Sword] profession will gain 80 experience
[Bow] profession will gain 20 experience